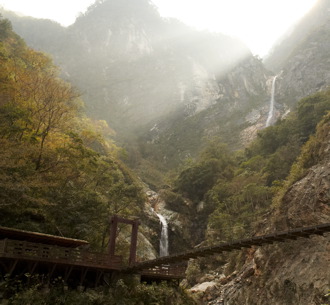 As my wise friend Aaron messaged me the other day, the easy part is putting the blog up - the hard part is writing stories. I'd add that the story-writing part is especially tough without an internet connection, which I've been lacking for the past couple weeks, and is ultra super-tough when Blogger decides not to let me publish new entries for a few days. But I think we're good to go again.
I thought I'd start by adding some photos. When we first arrived in Taiwan, we did a quick trip down the east coast, stopping first in Hualien to visit Taroko Gorge and then in Taidong where we visited a nature park near Chihpen Hot Springs. Check out some pictures of each in my gallery.
Off to Thailand tomorrow! Assuming technology doesn't mess with us, we'll be writing regularly, so check back soon.
Comments Off